WSU Library to launch the Dharawal Pharmacopeia collection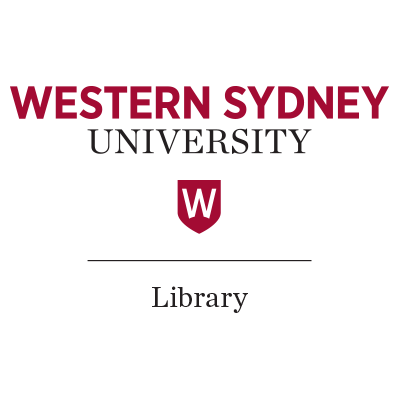 In Indigenous society, knowledge is passed from generation to generation in an oral tradition. As a child, Auntie Fran Bodkin's mother took her around Dharawal country showing her the native plants and teaching her their medicinal uses. After her mother's death when she was 14 years old, Auntie Fran committed to carrying on with this work and learning all that she could. When Auntie Fran eventually went to university, she studied environmental science.
Auntie Fran determined to record the knowledge she had accumulated on paper (the Dharawal Pharmacopeia) to ensure that it was recognised and respected by western science and protected under western law. Auntie Fran also determined to 'gift' the Dharawal Pharmacopeia to Western Sydney University, whose Campbelltown campus is located on Dharawal country, for the purpose of research, education and community engagement, and in particular, so that students of Western Sydney University can learn about the plants and their medicinal uses.
Auntie Fran dreamed of having a botanic garden, a university and a hospital working to understand, develop and use the properties of Australian native plants so that people could eventually have a medicine cabinet growing in their gardens. The botanic garden would have only native plants that would be studied for their medicinal properties at the university, with the results applied in the hospital. Sharing her dream with Prime Minister Gough Whitlam led to funds being set aside to purchase the land where Campbelltown Hospital, Western Sydney University Campbelltown campus and the Australian Botanic Gardens at Mt Annan sit today.
A working group that included the Library, the Office of General Counsel, the Office of the Pro Vice Chancellor Aboriginal and Torres Strait Islander Education, Strategy and Consultation, the Translational Health Research Institute, and academic Indigenous elders across the university, worked on a Deed of Assignment, wherein Auntie Fran assigned her IP rights to the university. Recognition of specific rights and protocols apply when seeking to engage ethically with this special collection of Indigenous knowledge. Central to these protocols and protections are the principles of respect, consent, reciprocity, and shared opportunity, and any research using this collection will respect and uphold Indigenous Cultural and Intellectual Property (ICIP) rights.
The Alma Digital Repository will be used to restrict access to material from the Dharawal Pharmacopeia. The collection is one single digital work. Access to material from the Dharawal Pharmacopeia is by default restricted to Western Sydney University staff and students, with access to researchers beyond WSU being approved by Auntie Fran on a case-by-case basis.
The Library is very excited to manage this important collection of Indigenous knowledge, which will no doubt make Auntie Fran's dream of having a medicine cabinet in our gardens a reality.
Pat Loria, Associate Director, Library Academic & Research Services
Pete Maggs, Director Library Services, Western Sydney University