Session details:
This webinar is open to all researchers of institutions participating in CAUL's transformational agreement with Wiley in 2023.  Highlights for the webinar will include:
Open access publishing:
Benefits of Open Access Publishing
Specifications of Wiley and CAUL's transformational agreement and what these mean for authors
The Wiley Author Services workflow for researchers submit an open access Article Publication Charge (APC) request to a participating CAUL institutions as part of the agreement
Tips for successful publishing:
Preparing your manuscript, selecting a journal and submitting a paper
What the peer review and production processes entail
Author resources we offer for support through the publication process
Publication ethics
There will be time set aside for a question-and-answer segment at the end of the session
Speaker: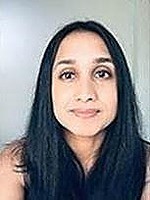 Tamara D'Mello
Journal Publishing
Manager Tamara is a Journal Publishing Manager in Wiley's Melbourne office and oversees journals on the Health Sciences list for the APAC region. She manages the business aspects of the list, directs journal strategy, and provides guidance on best practice, while also keeping Wiley's society clients up-to-date on the trends and developments in scholarly publishing. Her previous experience spans various aspects of the publishing industry, including project management in education publishing, content creation and development roles in magazines and newspapers.